Join us for a two hour brew tour in the heart of Lalibela, Ethiopia!
It is the perfect way to experience the local culture and learn about Ethiopia's rich brewing tradition. Our tour is a great thing to do after or before the magnificent churches!
Tour Details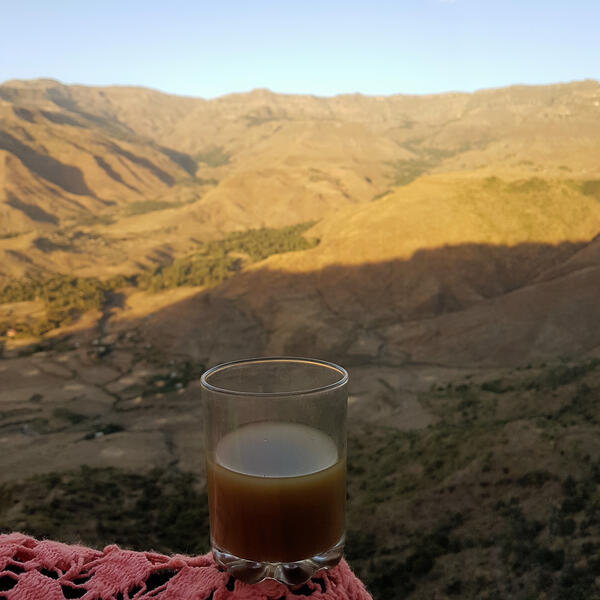 Join the First Tour Company to offer the Lalibela Brew Tour. An exciting, new activity in Lalibela, Ethiopia.

The home of the incredible rock-hewn churches is not also home to the first home-brewery tour in Ethiopia! We can't claim (yet) to be the best thing to do in Lalibela, after all we are competing with UNESCO world heritage site, but we are definitely the second best thing!

In cooperation with Express Travel, you will experience a tour like no other in this beautiful country. Our unique tour takes you to three local tellabet, beer houses, each serving a unique beer, tella, based on a multi-generational family recipe. Tella is an Ethiopian traditional home brewed beer that has been part of daily life here for countless centuries.

You will learn about the brewing process, get to know the owners, and soak in the beautiful landscape of Lalibela, Ethiopia all while drinking beers! Our tour is highly interactive, and the owners of the breweries we visit are excited to answer any questions you may have. They may also have a few questions for you!

The tour is about 2 hours long, and includes stops at three beer houses. A beer is included in each stop.

Tellabets are usually located in the same house the brewer lives. These are not your Western-style breweries serving the masses. These are small, local spots where communities come together to drink.
Between each stop, there is a short walk (~5-10 minutes long), where you will see the beautiful, less-touristic part of town. Although the total distance between the locations is about a mile, Lalibela is on a mountain, so we do walk up and down hills. Be sure to bring comfortable walking shoes.

The tour starts at 5pm daily. The pick up location is at the parking lot of the Seven Olives Hotel. 24 hours ahead we will send you the contact information for the Express Travel tour guide that will be conducting the tour.

If you require directions, please let us know.

Each tour is limited to 10 people to ensure everyone gets an authentic and fun experience.

Feel free to visit our frequently asked questions or picture gallery to learn more.
Book Now
Please book at least 24 hours in advance of the tour date you wish to participate in to ensure we can accommodate you!

Please email us with the timing and number of guests, and we'll respond with an appointment.

If you are traveling in a group smaller than three people, and we can match you with other guests for the same time, we will provide you with a partial refund (based on the cost per person below).
The cost per person is $40/pp if there is only a single person on the tour. $30/pp if there are only two people on the tour. $20/pp if there are three or more guests on the tour.